Squad at the Pine Lake Launch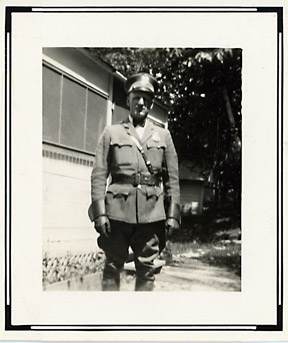 CPD Mission Statement
The Chenequa Police Department is dedicated to safeguarding the lives, rights, and property of all individuals that reside or are within the Village, while striving to maintain the unique quality of life that the Village so highly regards. Our mission is accomplished through a partnership with the community that is built upon trust and mutual support. We are committed to being pro-active in our approach to our duties.

Our mission is supported by the following actions:
Deter crime through highly visible patrol, crime prevention programs, and innovative methods
Provide service orientated functions that are responsive to the needs and concerns of the Village
Provide safe traffic movement in and through the Village
Provide a thorough investigation and follow through on all reported incidents
This mission is performed with dedication and professionalism while being fair and impartial, safeguarding the rights of all.
The photo to the left is the first Chief: Chester Miller circa 1927–1936 outside original Chief's house behind Village Hall.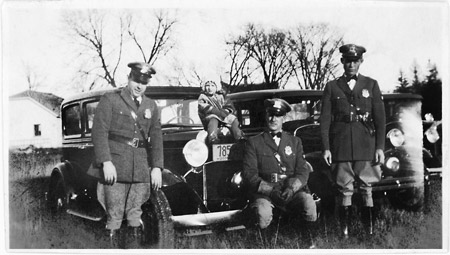 History of the Chenequa Police Department tied to Village Incorporation
After World War I, better roads were built in the Milwaukee area. This fact, coupled with the increase in popularity of the automobile meant that the lakes of Waukesha County, which a few years earlier were impractical to visit on a Sunday outing, now became accessible as a recreational area for thousands of Miwaukeeans.
READ MORE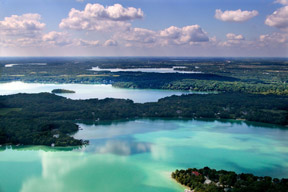 This website made possible through a grant from the Chenequa Foundation.
Your charitable donation helps make Chenequa a better place.
The mission of the Foundation is to benefit the Village of Chenequa through grants which will enhance the quality of life and services in our community.
READ MORE